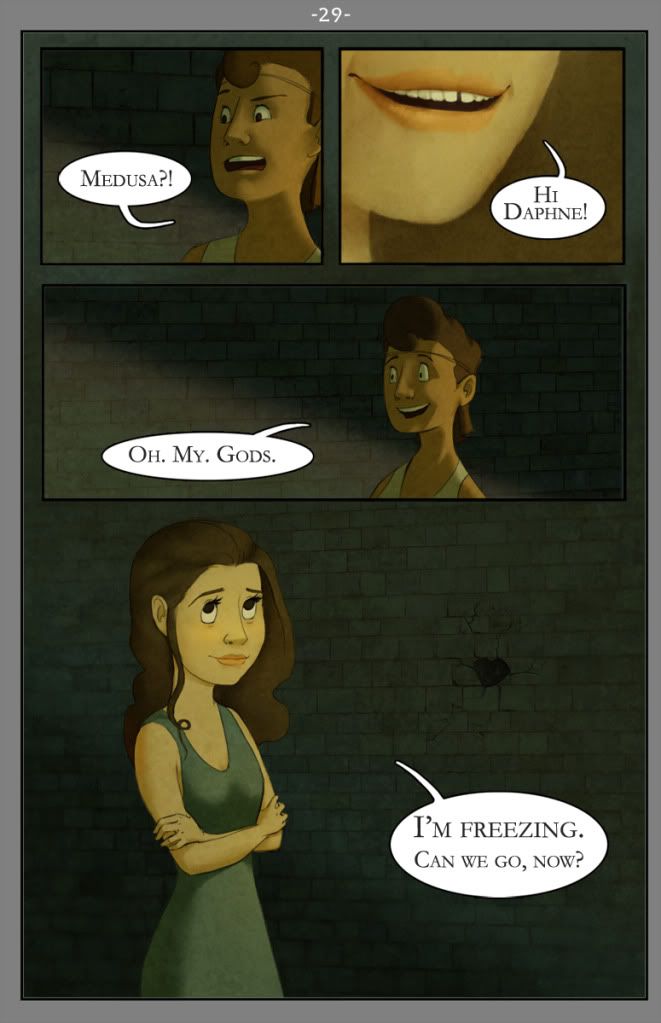 I hope this chapter was as exciting for you as it was for me!! In the past ten days we've received 320 votes on Top Web comics. So I've brought you something better than a vote incentive. . .
!!! CONTESTS !!!


1st Contest:
First person to comment with some original fan art of the comic.
2nd Contest
: My absolute favorite of all the fan art submitted in the comments.
Winnings:
Both of you will win; A nice chocolate bar: I'm talking
gourmet chocolate
(let me know If you're allergic we'll work something out)
mailed to you with an
original sketch
and a
thank you
from
me
. As well as a feature on next Tuesday's update.
Rules:
-Leave your picture
in the comments on this page
, or a link to it if you're an anonymous comment.
-Only drawings no stories or poems. You don't even have to be good at it.
-Leave your
E-mail
so I can contact you if you win! Please
do not leave your address
in the comment. (You don't want stalkers, trust me. Also you can put spaces in your email so spam robots don't find you: Not a requirement, though)
- People who share the same address as me are disqualified from prizes. I Love you guys, but sorry.
- I can only afford to mail things within the continental U.S. again, Sorry.
-This is a PG comic, children may be reading this. Keep your drawings PG.
-Coincidentally, children may enter drawings if they are submitted by a parent/guardian over the age of 16 (there are laws about this sort of thing, you know.)
-Submit
before Sunday the 11th of July at 11:59 pm EST !
Results will be in the next update on Tuesday the 13th of July.
I'm so excited!
Also, I did bring a new vote incentive, it's a new character sheet. You should check it out!